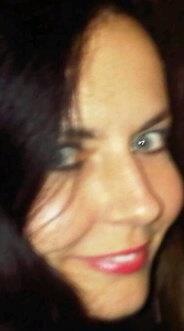 Born up north!
Started Art Foundation Course.
Aborted Art Foundation Course largely due to there being a bar over the road which served cheap 'Blastaways'
Started three year BA Hons Sociology & Law degree.
Degree hijacked halfway by symptoms of (at the time) unknown mental illness.
*FROM THIS POINT UP UNTIL CURRENT DAY I HAVE PERIODS OF EXTREME WELLNESS AND PERIODS OF SEVERE ILLNESS*
1996 – On 1st April I was sectioned for nine days under the mental health act
Finally graduated with BA Sociology & Law degree after six years!!
1997 – diagnosed with Bipolar 1.
Set up a business with my then partner – Brett.
Landed a job as a Business Development Manager with an advertising agency.
Got engaged!
Approached by commercial radio group to work for them – moved job.
Career involved two more companies.
2009 – Took massive overdose. Admitted to Northampton General Hospital – fiance advised I may not make it.
Years pass…
More years pass…..
Separated from finance – was incredibly hard to do, but the right thing. We'd been together for 17 years.
Dated everyman and his dog – I think I counted 42,879 first dates. I'm not even joking.
2014 – FINALLY!!!… met my husband Neil.
2014 – Five months later fell pregnant – I know – eeeek!!! Never been so excited in my life!
Became very very ill during pregnancy with both psychosis and depression. Was strongly advised to go into a Mother & Baby Unit but point blank refused as it was in Notts and my husband would've struggled to see us often enough.
11th June 2015 – Gave birth!!!!!! WHOOOOP!!!
June 2015 – Suffered severe post natal depression. In Nov 2015 I had ECT. Depression lifted but returned with a vengeance.
2017 – Tried rTMS in conjunction with Ketamine Infusions.
2017 – rTMS abandoned as Ketamine is more efficacious.
February 2018 – The pattern of my bipolar moods have shifted post pregnancy. Only now do my symptoms appear to be returning to how they were before I had my daughter.