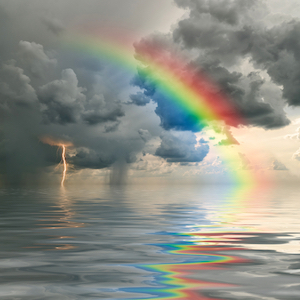 Am I a lemon?
Probably.
I'm black and blue?
Not visibly.
Am I all white?
Undoubtedly!
Do I turn green?
I hate to be.
Do I rage red?
I think you'll see,
When you go pink,
Ashamedly.
I may turn black,
Oh yes indeed.
In my strange world,
Why can't you see?
I'm fifty shades
And those between
On Pantone file
And nature's tree.
A spectrum wide,
A palette, free.
This ever changing tapestry
With rainbow fabric?
THIS is me.